SAFTI-FOLD®
Design Features
Various U.S. and Foreign patents and patents pending.
®Registered trade name
IF SAFETY IS YOUR CONCERN, THIS VALVE DESIGN IS FOR YOU!
Safti-Fold is designed to be the safest, most reliable and dependable instrument manifold or valve. Safti-Fold is engineered for safety related or severe and critical service applications (High temperature and/or pressure, corrosive and hazardous process fluids, atmospheric moisture and contaminates etc.).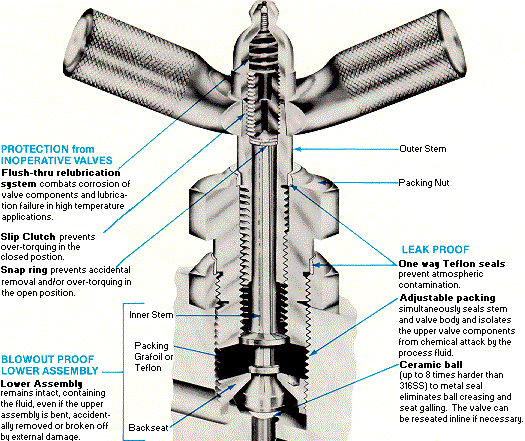 Safti-Fold Demo
Click the link above to see a multimedia demo showcasing D/A's superior valve design. The demo includes animated demonstrations and audio. MacromediaŽ ShockwaveŽ Player is required to view the demo. If you have already seen the demo, then just click the link to the right and enter our Safti-Fold online catalog.
Safti-Fold Online Catalog